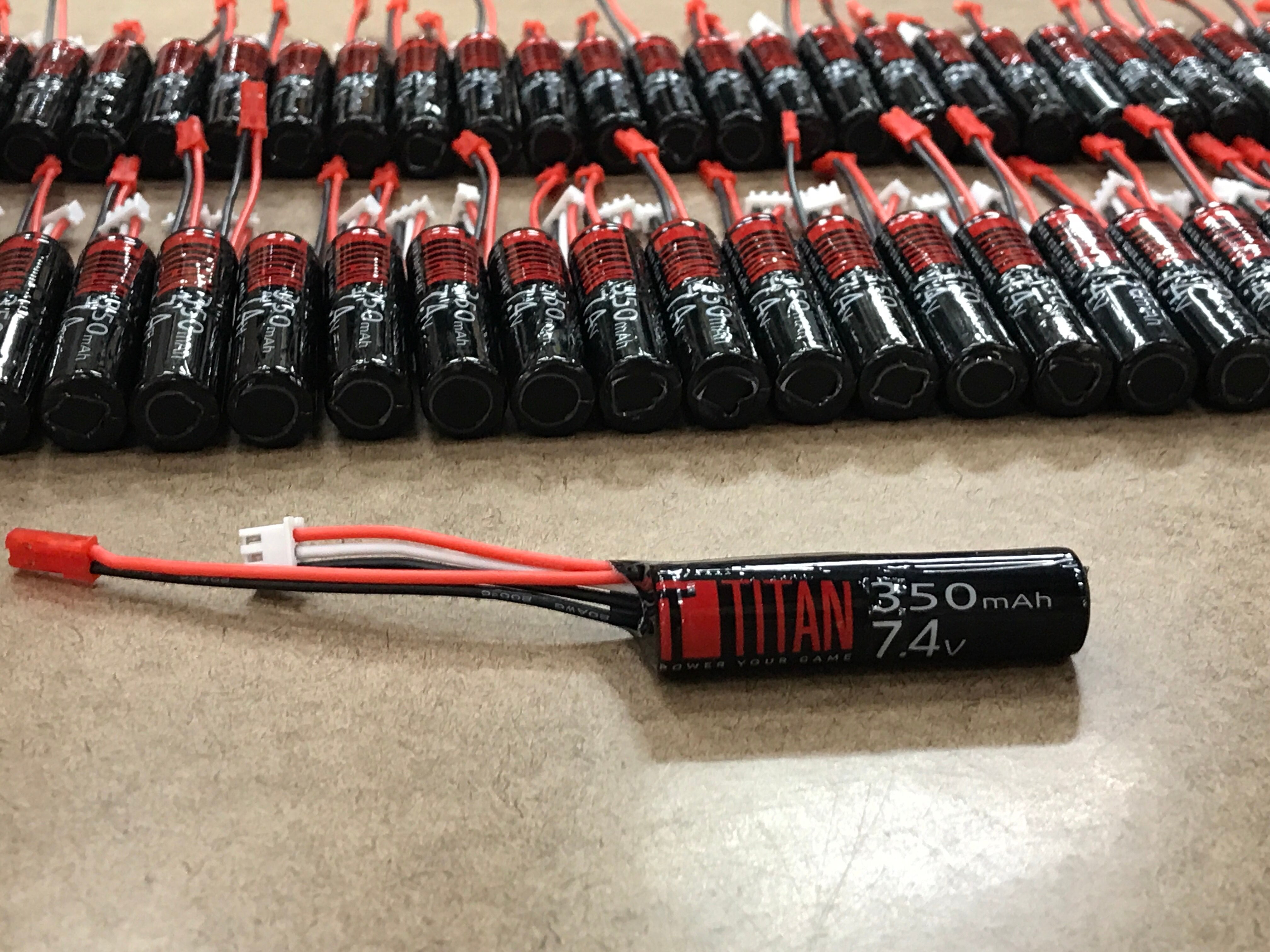 We are super exited to announce our HPA pack for Airsoft HPA users is back again! Check the video for all the details. It took us a while to perfect, but glad we are back with this HPA Version 2 :)

Get yours today at https://www.titanpower.eu/​

Under Discharge, Over Charge, and Short Protection
Titan Power HPA batteries are protected from active-drawing HPA systems such as Polarstar and Wolverine, and will never allow itself to die like lipos, charge too much, or short circuit. During extensive testing over the past year, we improved our protective PCB to work even better with a large variety of chargers.
And as always our Li-ion technology provides these great advantages! 

No Puff
Titan Power batteries will never puff and become unsafe like lipos will that have been either neglected or simply aged over time.

No Memory
Titan Power batteries can be charged from empty or nearly full without damaging the battery. Even if your battery gets low and your device cannot cycle, the battery is still within is safe operating range and can be charged safely back to 100%.

No Fade / Lasts Forever
Titan Power batteries can hold a charge for months and still be ready to use on game day. An extreme example is a pack used for testing, charged in 2012, which still holds 88% of its life in 2018. These packs can also be charged over 300 times and still store 80% of its original capacity.

Warrantied
Product claims sound too good to be true? Titan Power backs their US Arkansas based products with a 1 year warranty as long as the battery pack has not been modified.
Apr 16, 2021

Category:

News
Comments: 0